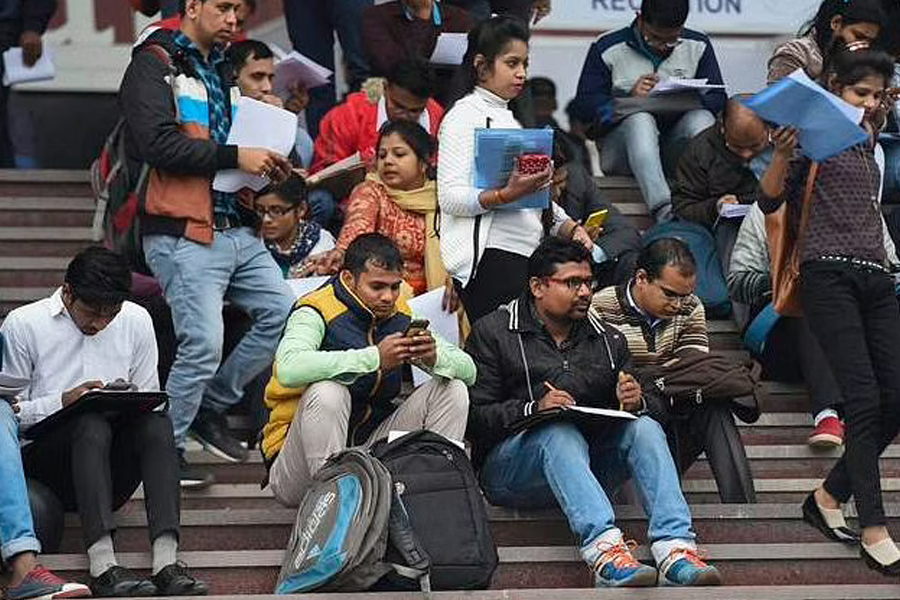 There has been a chronic crisis of 'good quality jobs' in and across India for the working-age population that is entering the labour force every year, says the author.
Author
Deepanshu Mohan, Associate Professor of Economics and Director, Centre for New Economics Studies, Jindal School of Liberal Arts and Humanities, O.P. Jindal Global University, Sonipat, Haryana, India.
Summary
According to the recent employment data from the Centre for Monitoring Indian Economy (CMIE), India's job creation problem appears to be morphing into a graver threat: a growing number of young people in India, it seems, are no longer even looking for work.
Between 2017 and 2022, India's overall labour participation rate dropped from 46% to 40%. Among women, the data have been starker. About 21 million disappeared from the workforce, leaving only 9% of the eligible population employed or looking for positions. See the Figures below to understand the complex (un)employment problem afflicting India's fragmented labour market. The slide in salaried jobs has been persistent over the last five years, with the last three years being particularly worse.
The Era of 'Jobless Growth'
As India continues to bet on its 'young', the latest employment trends point to a chronic crisis – one that has been known and written about for some time now; a few of us have called this the era of "jobless growth" in India. The crisis of job creation was afflicting India's macroeconomic landscape much before the pandemic. COVID exacerbated it and the government's inadequate response to the pandemic – without acknowledging how bad the (un)employment situation was – has not helped either.
Published in: The Quint
To read the full article, please click here.