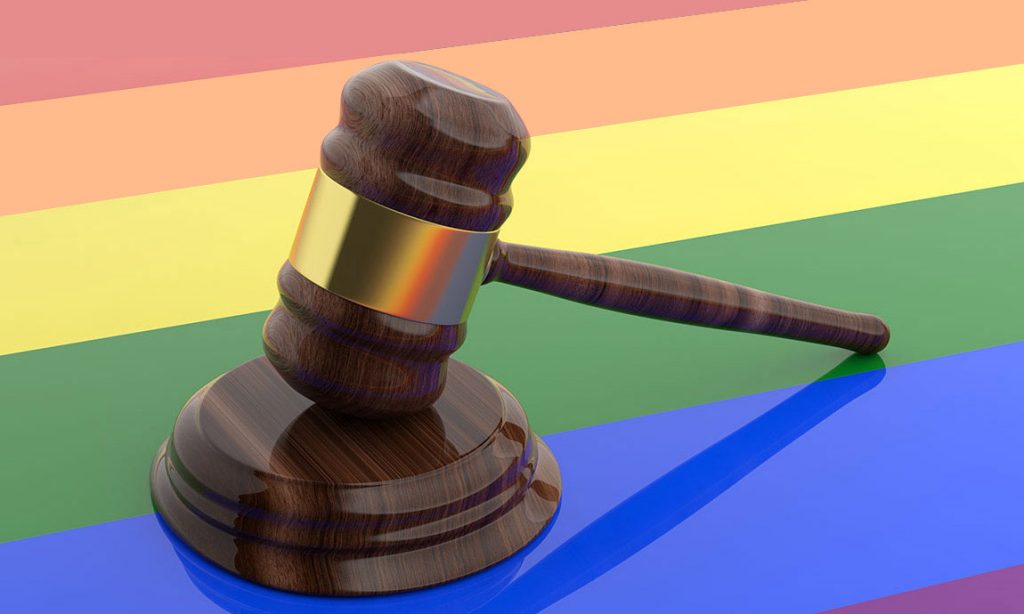 The researchers examine how the transplantation of "Western" categories of gender and sexuality has often resulted in the erasure of more indigenous identities and has created barriers to legal recognition in the South Asian context.
Authors
Dipika Jain, Professor at Jindal Global Law School, O.P. Jindal Global University, Sonipat, Haryana, India
Debanuj DasGupta, Assistant Professor at University of Connecticut, United States
Summary
South Asia abounds with diverse gender identities that vary regionally based on religion, language, and cultural practices. Transgender rights activists have successfully deployed human rights rhetoric in order to obtain legal recognition of diverse gender identities from courts.
However, the collapsing of these diverse identities and practices into a single category, under the transgender umbrella, by governments and judiciaries has created complex mechanisms for legal recognition of transgender persons. Simultaneously, international human rights principles are being invoked to win victories at the national level, which in turn offers insights into the dynamic interplay between law, activism, and human rights.
In this article, the researchers outline the constraints and opportunities presented by the changes in legal recognition of diverse gender identities across South Asia. They argue that the uses of international human rights statutes in national-level legal and judicial deliberations about recognizing transgender persons across South Asia offer limited opportunities, and mostly delimit access to formal citizenship, the very objective these laws seek to achieve.
Simultaneously, this moment of wrestling with the limits of law, while continuing to demand full recognition from individual states, has given rise to cross-border mobilizations of a vibrant transgender rights movement. Such mobilizations reveal how diverse transgender activists are reinterpreting human rights principles in order to create coalitional multi-issue trans/justice movements throughout South Asia.
In 2007, the Supreme Court of Nepal delivered an historic verdict in the case of Sunil Babu Pant v. The Government of Nepal. In this decision, the court ordered the government to amend the laws that discriminated against diverse gender identities and sexualities. Further, the court acknowledged the arguments of lesbian, gay, bisexual, transgender, intersex (LGBTI) communities and held that the government had inflicted violence upon them.
The decision cited the Yogyakarta Principles while deliberating on the legal status of LGBTI persons. This use of internationally accepted human rights principles demonstrates how international standards can be used by judicial (or legislative) wings of a sovereign state while deliberating on questions of sexuality and gender identity.
However, as the governments and judiciaries of Pakistan, Nepal, Bangladesh, and India attempt to recognize transgender persons as subjects of constitutional rights, such legal changes conflate diverse identities into a medical understanding of "transgender" as a category, while further disenfranchising the very subjects to which the law offers recognition (Dutta 2014; Jain and Rhoten 2020).
The medical model assumes gender affirmation procedures as frameworks for recognizing an "appropriate" transgender subject of rights (Sahai 2020). The positive legal changes subsume diverse gender identities that have existed in South Asia into the homogeneous category of "transgender" (Dutta 2014) and fold them into a medicalized narrative. Nevertheless, the authors situate the positive legal changes, however limiting, as offering a moment for the galvanizing of a cross-border, multi-issue, coalitional transgender rights movement throughout South Asia.
The emergence of a viable transgender rights movement opens up questions about whether or not definitions of "transgender" that rely upon gender affirmation procedures can be used for deliberating questions about equality under the law, in societies where gender diversity exists as fluid and multiple life-worlds.
Further, the emergence of a diverse transgender rights movement is forged through cross-border connections being established by activist formations, as well as dynamic and coalitional strategies that take up questions of caste and class-based hierarchies, resisting politics of respectability and centering questions of desire and sex work (Khanna 2016).
In this article, the researchers use the comparative method to bring together similar trends in South Asia (Nepal, Pakistan, India, and Bangladesh) but also show the pitfalls of human rights universalism by delving into the tensions with respect to caste and religion within the Trans movement in India. The researchers first provide an overview of three Supreme Court judgments from Nepal, Pakistan, and India and the legislative changes that have occurred in Bangladesh, Pakistan, and India.
They examine how the transplantation of "Western" categories of gender and sexuality has often resulted in the erasure of more indigenous identities and has created barriers to legal recognition. The researchers then outline the limits of legal reform strategies and politics of recognition for queer emancipation. They do not mean to suggest, however, that human rights are being used as empty categories in these mobilizations. They argue, rather, that the coalition building around making these rights-based claims has resulted in strong movements that continue to push back against the state and to assert their power through protests that highlight the power of mobilization.
Published in: Journal of Human Rights
To read the full article, please click here