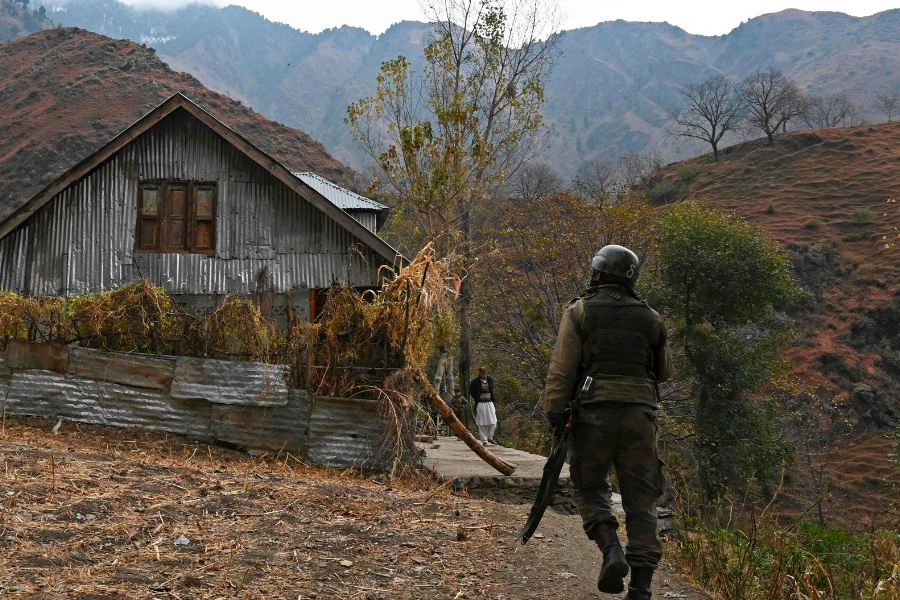 This paper offers a brief historical account of the emergence and development of the struggle for self-determination in the Kashmir Valley.
Author
Vanessa Chishti, Associate Professor, Jindal Global Law School, O.P. Jindal Global University, Sonipat, Haryana, India.
Summary
In April 2019, India's Hindu nationalist government banned civilian traffic on Kashmir's arterial highways for two days every week. In the months that followed, tens of thousands of security personnel were added to India's already overbearing military presence in the region — 80,000 in August and September alone.1 On August 5, 2019, the government revoked Article 370 of the Indian Constitution, doing away with the autonomy accorded to the state of Jammu and Kashmir.
Simultaneously, the state was divided up into administrative divisions to be ruled directly by the central government. This marks the completion of a long-standing program of the Hindu far right, the full "integration" of Kashmir into India.
Article 370 of the Indian Constitution had allowed Kashmir a special status, reflecting the very unusual conditions of its incorporation into the country at the time of independence in 1947. Kashmir was granted a great degree of autonomy, and the Indian government had limited powers over the state when compared to its authority over other states in India's highly centralized federal structure.
Published in: Catalyst: A Journal of Theory and Strategy
To read the full article, please click here.