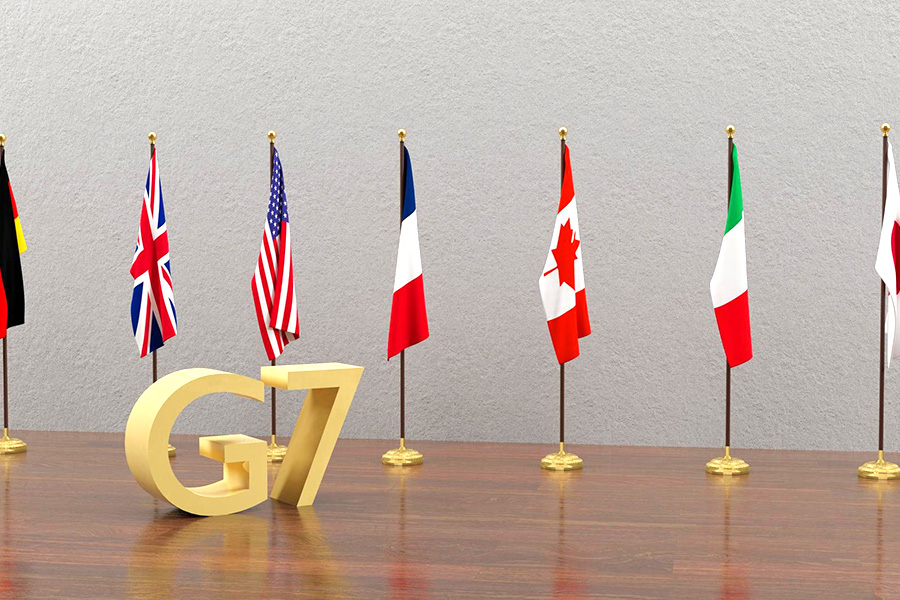 While the 'Russia-China' vs. US nexus draws a lot of attention, the role of countries like Japan, India and Indonesia is extremely important in global geopolitics.
Author
Tridivesh Singh Maini, Assistant Professor, Jindal School of International Affairs, O.P. Jindal Global University, Sonipat, Haryana, India.
Summary
Japan, currently holding the presidency of the G7, which includes Canada, France, Germany, Italy, Japan, the United Kingdom, and the United States, will host the G7 Leaders' Summit in Hiroshima later this month. Leaders of eight non-member countries have been invited by Japan to attend the summit – these include India, Indonesia, Vietnam, Brazil.
Significance of invitation to India, Indonesia and Brazil
The invitation to leaders of India, Indonesia and Brazil is especially significant. Indonesia was G20 Chair last year, India is currently chair of G20 and Brazil will be chair next year.
Indonesia and India have taken a balanced stance on the Russia-Ukraine war. Apart from the purchase of oil at discounted prices from Russia, India has also sought to give a push to bilateral economic relations with Russia, in spite of US sanctions, and both countries are engaged in talks over an Free Trade Agreement (FTA). Here it would be pertinent to point out that New Delhi has been refining oil purchased from Russia into fuel for Europe and the US.
Both Indonesia and India have repeatedly flagged the impact of the Russia-Ukraine conflict on global supply chains, while not necessarily supporting US' approach vis-à-vis Russia they have called for an end to the war.
Brazil while pushing for an end to the conflict has blamed the West and Ukraine for the conflict. During his visit to China, Brazilian President Luiz Inacio Lula da Silva said: "The United States needs to stop encouraging war and start talking about peace; the European Union needs to start talking about peace so that we can convince Putin and Zelensky that peace is in the interest of everyone and that war is only interesting, for now, to the two of them."
US sanctions on Russia
One of the issues which is likely to be high on the agenda during the G7 summit is imposition of sanctions on Russia, something which has been opposed by India, Brazil and Indonesia. A statement issued after the G7 Foreign Ministers meeting said: "There can be no impunity for war crimes and other atrocities such as Russia's attacks against civilians and critical civilian infrastructure."
It also stated that G7 would seek to intensify sanctions and ensure that they are "fully enforced".
Published in: The Geopolitics
To read the full article, please click here.