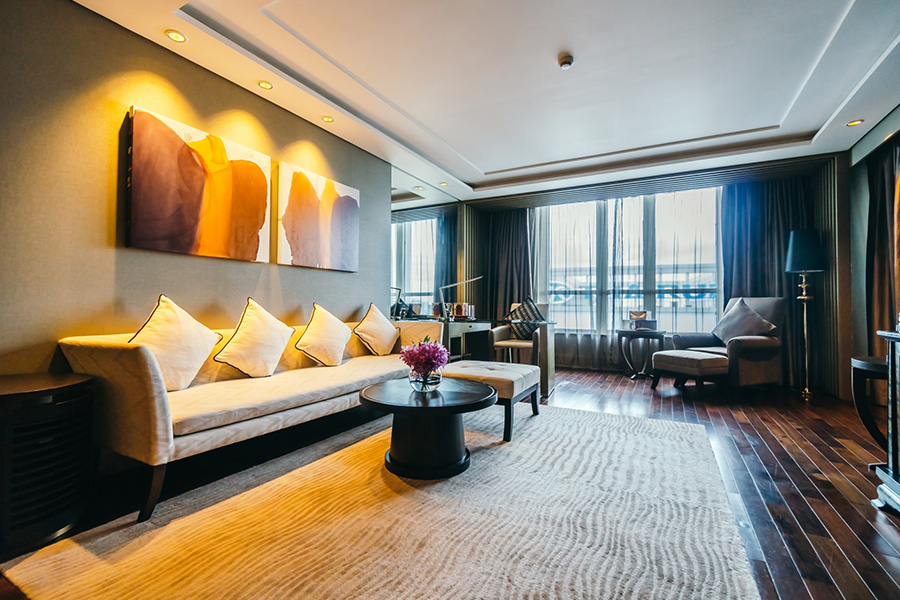 This case study aims to identify challenges faced by the prospective family businesses to become a 'compliance-ready' supplier for the offshore MNCs in the home decor market.
Authors
Saroj Koul, Professor, Jindal Global Business School, O.P. Jindal Global University, Sonipat, Haryana, India.
Uma Kumar, Carleton University, Ottawa, Canada.
Vinod Kumar, Carleton University, Ottawa, Canada.
Sahil Singla, Singla Agro Feed Industries, Barwala, Haryana, India.
Summary
Komal International, India is a family-run enterprise [also called small and medium enterprises (SMEs) in India] catering to the home decor business. In its mission to become a 'direct' business partner (supplier) to several MNCs1, Komal International noticed specific challenges to become a 'compliance-ready'2 export company. Consequently, the company embarked on identifying the relevant external and internal factors. The external factors were identified after assessing several MNCs that indirectly procured products manufactured by Komal International or were listed as their prospective buyers. This assessment and restructuring of its internal functioning allowed alignment with the needs of 'compliance-ready' export business. And in turn it provided the ability to survive in a competitive market.
Purpose: This case study aims to identify challenges faced by the prospective family businesses (a supplier) to become a 'compliance-ready' supplier for the offshore MNCs (buyer) in the home decor market. The challenges were identified by conducting a structured questionnaire followed by a personal interview with existing and prospective buyers; further, modifications in the internal company policies lead to making a 'compliance-ready' supplier, useful in finding new export markets.
Methodology: The approach was qualitative and included a series of in-person interviews3 with the management of the company over one year, assessing the concepts of family business internationalization as a theory, and from secondary published sources on home decor sector. As such, it was a case analysis to comprehend best practices in a family business to fulfil its vision.
Basis of the Case: Phenomenon based.
Type of the Case: Applied decisional.
Protagonist: Present.
Theory: The approach is to examine the relevance of 'internationalization theory' for a family business in India. Specifically, we shall, through a case study, investigate the business model adopted by an export 'compliance-ready' small family business to thrive in a competitive environment.
Research Question: Komal International is a decade-old family business with a vision to provide home decor items globally. The protagonist, having examined the existing business model by considering the internationalization theory and the regulatory environment, has identified two specific challenges. The first is to understand the 'compliance-ready' strategy that in turn necessitates the internal policies to be streamlined for its business growth as a 'direct' exporter to MNCs. And the second is to meet an ambitious export prospect. The research question is attempted by using the internationalization theory and analysing its role as a supplier to MNCs and becoming 'compliance-ready' by modifying its internal company policies.
Findings: The significant results suggested are the possible best practices that family businesses such as were embraced by Komal International that are aspirant to become a direct supplier to offshore MNCs may be considered for adopting. These include reworking many internal policies of the company considering (a) the internationalization theory, (b) opportunities from the revised regulatory environment established for Indian SMEs and (c) the opportunities in the global marketplace. By adopting changes within the company, the supplier side (for the buyers' acceptance as a compliance-ready company) can be strengthened. The findings can be useful to entrepreneurs, specifically family businesses, keen on internationalization. It will be of value to researchers and other SMEs (this definition includes family-run business) in India and globally. The limitations of the study include defining quality parameters based on product specifications and small sample size in interviewing MNCs. The research experiment can be extended to include country-specific analysis, trade trends and cultural analysis.
Published in: South Asian Journal of Business and Management Cases
To read the full article, please click here.