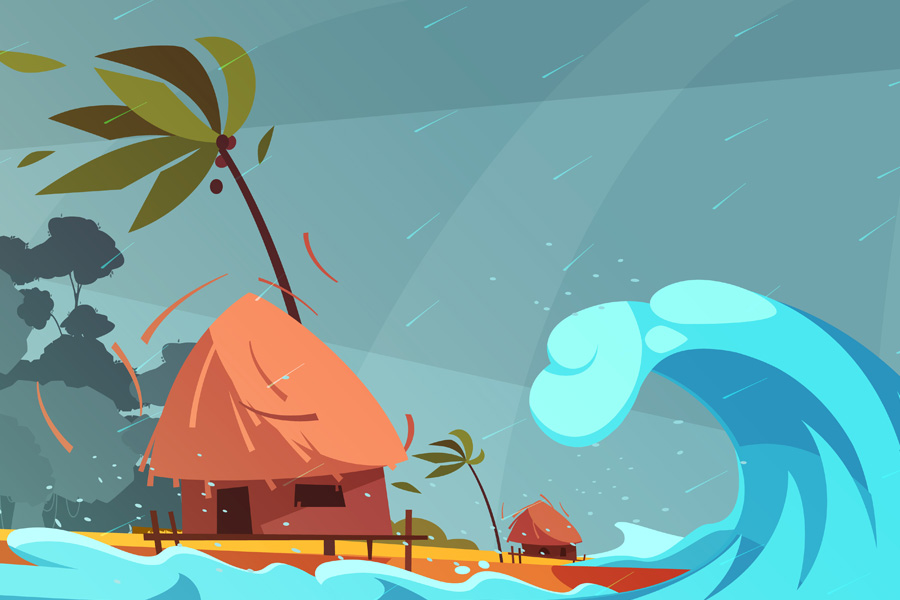 While preventing internal displacement during armed conflict is notoriously difficult, it is comparatively easier to determine the cyclical nature or geographical area of natural disasters, which can be used to avoid disaster displacement.
Authors
Harsh Mahaseth, Assistant Professor, Jindal Global Law School, O.P. Jindal Global University, Sonipat, Haryana, India.
Niharika Goel, final-year law student, also working as a research assistant to Assistant Professor Harsh Mahaseth.
Summary
The International Displacement Monitoring Centre estimates at least 32,000 people remain displaced in Nepal due to disasters and climate change impact, as of December 31, 2022. While the most disastrous incidents remain the recurring earthquakes in 2015 that led to the rise of internally displaced persons by 2.6 million, 8,400 others remain displaced due to regular monsoon impacts.
While the persons affected by the armed conflict in the country were provided durable solutions, there is a lack of policies providing protection to internally displaced persons (IDPs) affected by climate change.
It needs to change immediately.
Internally displaced persons
Internally displaced persons (IDPs), according to the United Nations Guiding Principles on Internal Displacement, are "persons or groups of persons who have been forced or obliged to flee or to leave their homes or places of habitual residence, in particular as a result of or in order to avoid the effects of armed conflict, situations of generalised violence, violations of human rights or natural or human-made disasters, and who have not crossed an internationally recognised state border."
In Nepal, such people are neglected by the state. The representative of the United Nations Secretary-General on the Human Rights Council also states, "Internally displaced persons in Nepal have been largely overlooked and neglected."
With the 2015 earthquake leaving a mark on Nepal's geography, climate change patterns in the Himalayan region, upscaling landslides and flood risks, will fuel internal displacements in the future.
Published in: OnlineKhabar
To read the full article, please click here.