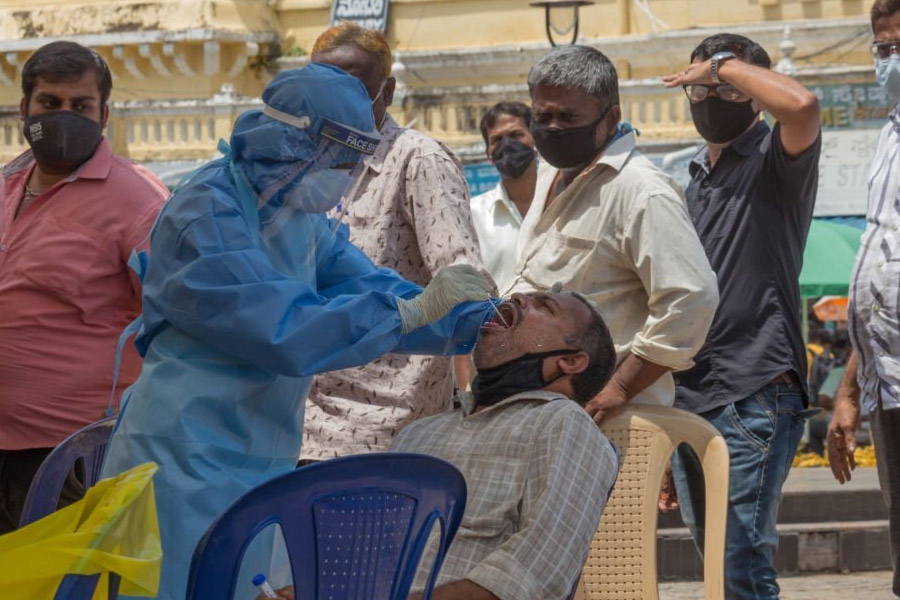 The extent of suffering during this crisis could have been pre-empted had the system (and leadership) adequately recognised the possibility of future waves, say the authors.
Authors
Sonam Chaturvedi, Lecturer, Jindal School of Liberal Arts & Humanities, O.P. Jindal Global University, Sonipat, Haryana, India.
Neha Faruqui, School of Public Health, University of Sydney, Sydney, New South Wales, Australia.
VR Raman, Public Health Resource Network, New Delhi, India; All India People's Science Network, New Delhi, India.
Jeevika Shiv, Social Worker and Lawyer, New Delhi, India.
Maitree Muzumdar, Independent Filmmaker and Lawyer, Gujarat, India.
Vandana Prasad, Public Health Resource Network, Noida, Uttar Pradesh, India.
Summary
India was hit by a disastrous second wave of the COVID-19 pandemic that surged since February 2021. The exact magnitude of cases and deaths during this second wave remains a contentious topic, as suggested by huge differences between internal reports of the government and external reports.
However, there is no dispute that, although several curbing strategies including a harsh lockdown were introduced during the early days of the pandemic in March 2020, the country now finds itself again in the midst of a crisis.
Compared with last year, this time the virus has shown a much higher transmissibility rate, possibly due to a combination of newer variants, coupled with poor regulation and adherence to basic preventive public health measures.
Mass gatherings in the form of massive election rallies and religious congregations were also permitted while cases had started of India, and vaccination rates continued to remain low.
Published in: BMJ Global Health
To read the full article, please click here.