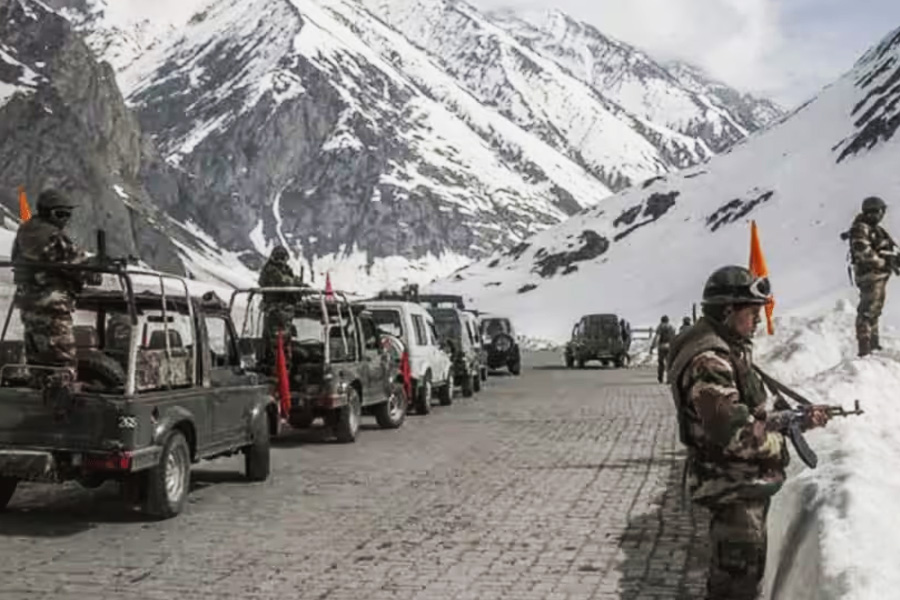 The military standoff between India and China is giving no sign of easing anytime soon.
Author
Gunjan Singh, Assistant Professor, Jindal Global Law School, O.P. Jindal Global University, Sonipat, Haryana, India.
Summary
On 14 August 2023, India and China concluded the 19th Round of Commander Level Talks at Chushul with the goal of resolving the three yearlong military standoff.
The 18th round of talks was held in April 2023, and the one before that was held in December 2022. These talks were headed by Lt Gen Rashim Bali from the Indian side and the commander from the South Xinjiang military district from the Chinese side.
This also forces one to speculate that the cordial tone of the talks is primarily leg work for the upcoming meetings between the Indian and Chinese leaders.
Prime Minister Narendra Modi and President Xi Jinping are scheduled to meet each other at the upcoming BRICS summit in South Africa (22 – 24 August 2023) and Xi Jinping is also expected to attend the G20 summit in New Delhi (9-10 September 2023). The recent talks were scheduled just weeks before the upcoming G20 Summit which is under India's presidency.
India and China have been engaged in a military standoff since the May 2020 Galwan clashes. These clashes marked the end of the Confidence Building Mechanisms (CBMs) established between the two sides after the violent clashes where both sides lost soldiers. These clashes also completely changed the nature of the bilateral relations and were a clear sign of growing Chinese aggression which is especially directed towards India. It also gives an indication that Beijing feels that it is strong enough to unilaterally alter the Line of Actual Control (LAC) and gain an advantage on the border issue.
Published in: The Quint
To read the full article, please click here.