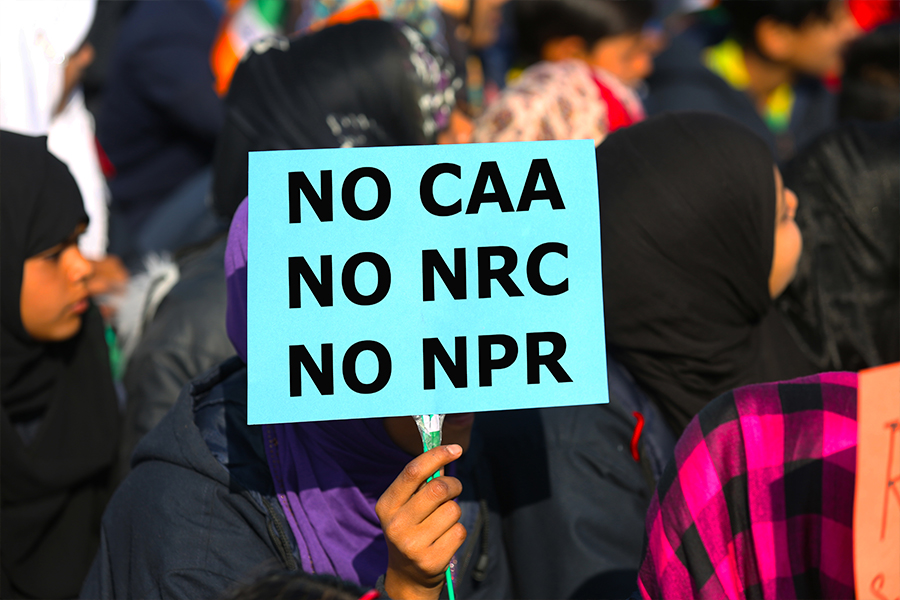 The ambiguities in definition of terms like 'illegal migrant' in the Citizenship (Amendment) Act, 2019 make the legislation short-sighted and 'unimplementable', say the authors.
Authors
Saifuddin Patel, Ph.D. Scholar and Doctoral Fellow, Jindal Global Law School, O.P. Jindal Global University, Sonipat, Haryana, India.
Akriti Kaushik, Cyber Security Consultant, Grant Thornton Bharat LLP, New Delhi.
Arindam Baruah, Practicing Advocate, Gauhati High Court, Guwahati, Assam.
Summary
The Citizenship (Amendment) Act, 2019 is one of the most controversial pieces of legislation passed by the Parliament against popular opinion and amidst worldwide protests.
Its prima facie discriminatory and arbitrary provisions intend to grant citizenship based on religion to people coming from selective countries.
While most scholars have debated on the religious aspect, there has hardly been any debate on the vagueness in terms of definitions and implementation.
This paper shall attempt to delve into these issues and analyse the manner in which these issues make the legislation short-sighted and unimplementable owing to ambiguities.
Further, it shall also look into allied policy decisions that make way for the Amendment of 2019. Examining the contradictions and ambiguities in the definition, or lack thereof, of the term 'illegal migrant' and detailing the implications it holds for people seeking Indian citizenship will be the aim of this paper.
Published in: Jindal Journal of Public Policy
To read the full article, please click here.