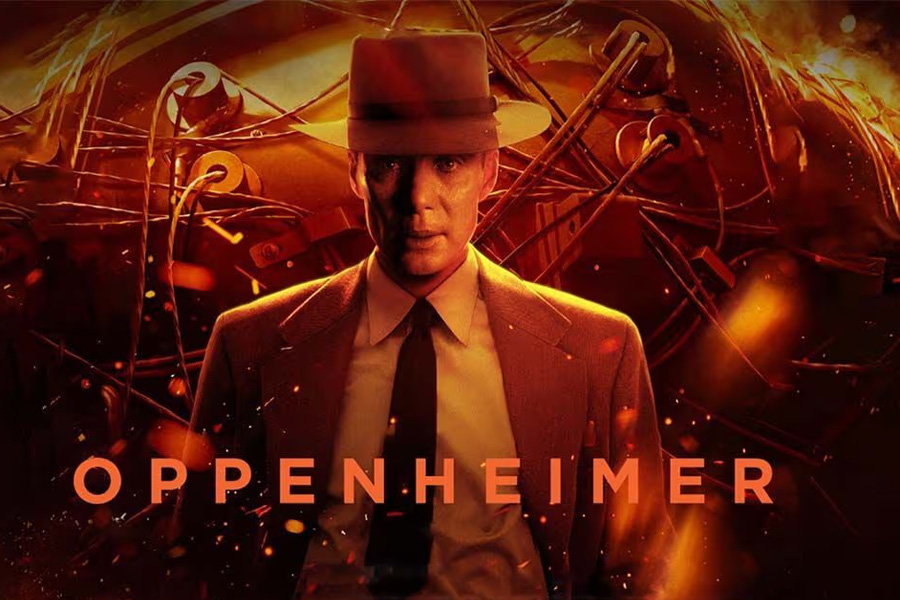 Christopher Nolan has been criticised for not depicting the true extent of the devastation caused by the atomic explosions in Japan and there has been a backlash in the country against the film, especially its marketing campaign that connects it to the other blockbuster of the season Barbie.
Author
Uttaran Das Gupta, Associate Professor of Practice, Jindal School of Journalism and Communication, O.P. Jindal Global University, Sonipat, Haryana, India.
Summary
Reviewing Christopher Nolan-directed Oppenheimer, the three-hour-long biopic of theoretical physicist Julius Robert Oppenheimer, also known as the "Father of the Atomic Bomb", award-winning film reviewer Uday Bhatia writes: "Scenes don't transition so much as collide into each other… Nolan doesn't just want us to see nuclear fission. He wants us to feel like we're inside a nuclear reaction."
While watching it at an IMAX theatre in Noida on 21 July, the day it was released in India, I was reminded constantly of Spanish surrealist painter Salvador Dali's painting Exploding Raphaelesque Head.
The painting, housed in the Scottish National Gallery of Modern Art in Edinburgh, where I saw it in 2019, is one of the several fragmented heads and figures Dali painted after the first atom bomb was dropped in Hiroshima on 6 August 1945.
The female face in the painting is easily recognisable as the face of Raphael's Madonna, but it is in a sort of a swirl, with innumerable fragments, possibly as a result of nuclear fission. Some of these fragments are rhinoceros horns, which Dali once described as "the only ones in the animal kingdom constructed in accordance with a perfect logarithmic spiral".
In some ways, Exploding Raphaelesque Head and the other paintings of Dali's atomic period, which lasted from 1945 to about 1960, were a rejection of his style till then.
Published in: Business Standard
To read the full article, please click here.