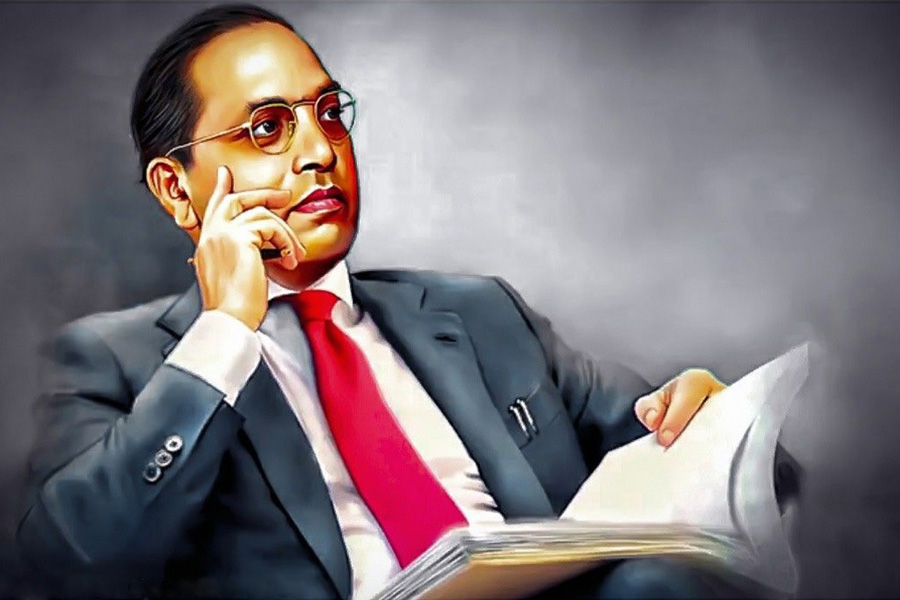 While the Ambedkarite identity is flaunted by Dalits within themselves, many of them tend to hide it while interacting with others.
Author
Deepanshu Mohan, Associate Professor of Economics and Director, Centre for New Economics Studies (CNES), Jindal School of Liberal Arts and Humanities, O.P. Jindal Global University, Sonipat, Haryana, India.
Summary
April 14 this year will be celebrated as the 140th birth anniversary of Bhimrao Ramji Ambedkar, famously known as 'Babasaheb' across India.
One might argue that Ambedkar's work, legacy and contributions to independent India's social, legal, economic and political foundations remain incomparable to, perhaps, any other national figure (some might even argue for the addition of the phrase, 'including Gandhi').
As historian and Gandhi biographer Ramachandra Guha observed in the chapter titled 'Arguments with Ambedkar' in his book, Gandhi The Years That Changed The World (1914-1948):
"The transformations in Gandhi's (own) view of caste, his increasing willingness to challenge its prejudices and proscriptions, were a direct consequence of his encounters with reformers more radical than himself – namely, Narayana Guru and his followers, and more recently, Ambedkar. The birth and subsequent career of B.R. Ambedkar had a far greater impact on Gandhi than he was sometimes willing to acknowledge."
Ambedkar was not a socialist in the typical sense of the term. Though he was inclined towards 'evolutionary socialism', he developed his own ideas and emerged a 'socialist' in his own way. His views on understanding/addressing caste-induced social and economic inequality or caste-based exploitation of communities were brought forth in an empirical and critical manner in all his work.
Published in: The Wire
To read the full article, please click here.