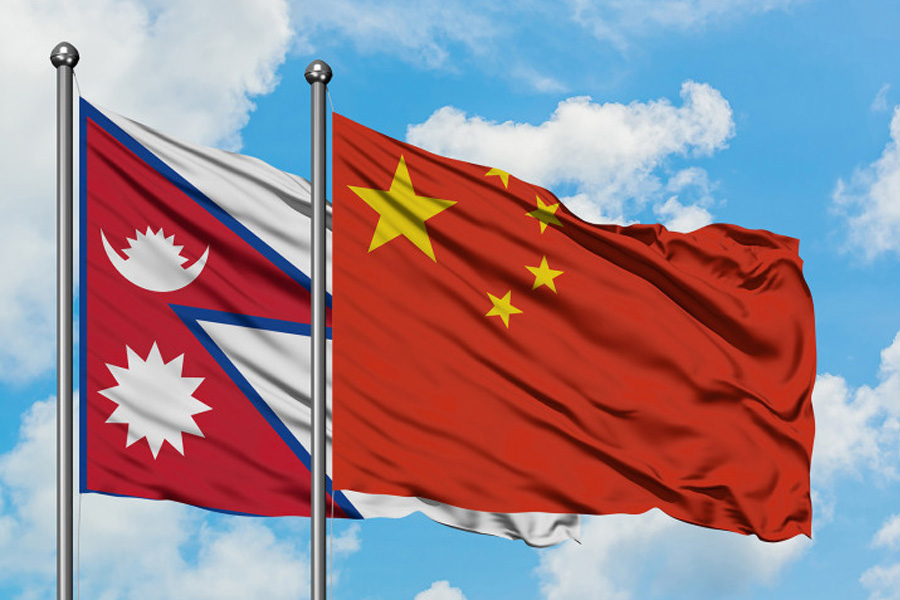 What India does overtly, China also does rather discretely – viewing Nepal from a security angle, say the authors.
Authors
Harsh Mahaseth, Assistant Professor at Jindal Global Law School, and a Senior Research Analyst at the Nehginpao Kipgen Center for Southeast Asian Studies, Jindal School of International Affairs, O.P. Jindal Global University, Sonipat, Haryana, India.
Juhi Jain, law graduate of Symbiosis Law School, Pune, Maharashtra, India.
Summary
In a potential counter to the increasing presence of the United States, the Chinese State Councillor, Wang Yi, visited Nepal on the March 25, 2022, and signed nine agreements with the Government of Nepal. The agreements ranged from railway links to non-tariff agreements and the development of the energy sector.
Nepal-China relations have been fraught for the past two years, given the non-official blockade of trade and other issues that cropped up during the Covid-19 pandemic. The visit comes in a bid to stymie the growing support for the United States and its Millennium Challenge Corporation (MCC) project in Nepal.
China has been able to maintain amicable relations with Nepal throughout most of its history. India has often had issues with Nepal's ruling parties, especially owing to its fears of close Sino-Nepalese ties.
India's security concerns particularly rose after the 1962 debacle and have since made possible efforts at maintaining a friendly regime in Nepal. Nepal has historically been sandwiched between the rivalries of the two Asian powers.
In fact, King Prithvi Narayan Shah, remarked as early as the Eighteenth Century "This country is like a yam between two boulders. Great friendship should be maintained with the Chinese emperor. Friendship should also be maintained with the emperor beyond the southern seas".
Nepal's dependence on India for trade was a matter of concern and the fears materialised in the aftermath of the 2015 Constitution and the subsequent unofficial blockade imposed by India that crippled Nepal's economy and brought the inherent problems of over-reliance to the forefront.
Nepal gradually started approaching China and the Chinese offered to build infrastructure under its flagship Belt and Road Initiative (BRI). There were also concerns regarding the viability of the projects, amid a hysteria of debt trap – an occurrence that can be witnessed in some of the projects in Asia.
The key example is the Hambantota Port in Sri Lanka, now on a 99-year-old Lease to Chinese State-Owned Enterprises. But the pandemic exposed Nepal's reliance on China.
Published in: The Geopolitics
To read the full article, please click here.