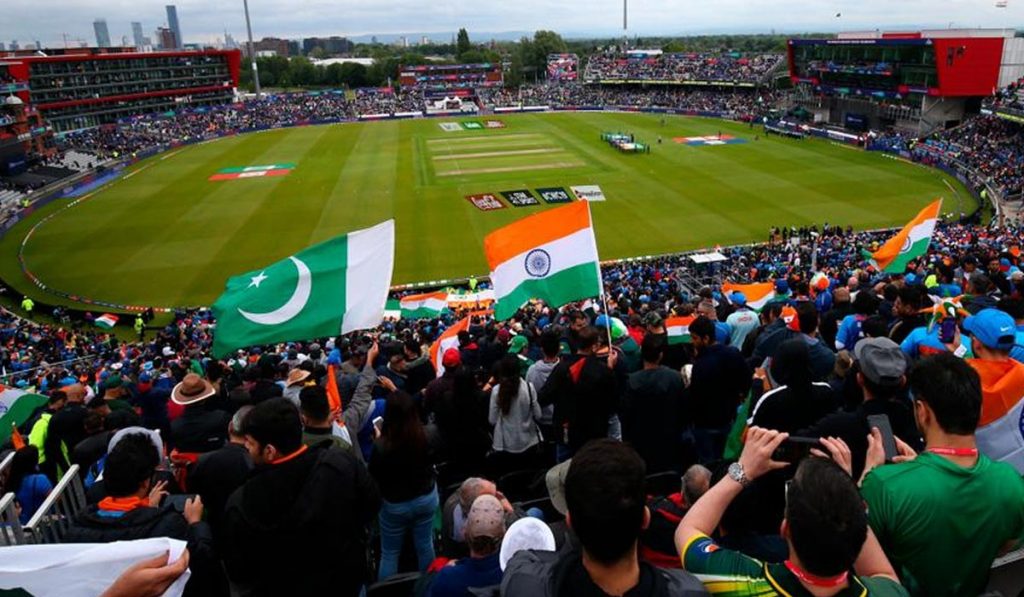 Even while Indians and Pakistanis display ire toward the foe they also remain immersed in one another. Thus, some Indians support Pakistan in sport and even
an occasional Pakistani supports India.
Author:
Jitendra Nath Misra, former ambassador and Distinguished Fellow at the Jindal School of International Affairs, O.P. Jindal Global University, Sonipat, Haryana, India.
Summary
During India's World Cup loss to Pakistan in Dubai last month, Mohammad Rizwan prayed on the ground with the Indian players and ten thousand spectators watching. Was it gratitude for breaking the cycle of World Cup losses to India?
More likely it was a cultural expression, built upon decades of gaming to diminish India and Hindus before a superior Islam. Rizwan was enacting a script used intermittently for decades.
The controversy deepened as Waqar Younis, a former cricket captain and coach, praised Rizwan's praying before Hindus. Younis later claimed that he had spoken in excitement and apologised. Rizwan did not repeat the prayer after Pakistan defeated New Zealand two days later.
Thus, the victory embodied a monoculture that breathlessly spurs the believer. "Kufr to toot gaya" (the infidel was broken) said commentator Bazid Khan to Pakistan captain Babar Azam, who responded approvingly, "Allah ka shukr hai" (all thanks to God).
Some Pakistanis squirmed, but many considered it the natural order of things.
Piety has become mainstream in Pakistan's cricket culture ever since the Tablighi Jamaat gained recruits among cricketers after 2000. But it was present even earlier. A former captain, Mushtaq Mohammad, had described a 1978 test series win over India as a "victory of Muslims all over the world over the Hindus," while Shoaib Malik had thanked "Muslims all over the world" after Pakistan's defeat to India in the 2007 T20 World Cup.
Perhaps such displays are cathartic. They are also political. The ideology of religion-based nationhood is ever present, surveilling the common mass for deviants. How would athletes escape such vigilantism, when the state is the cheerleader?
Published in: TheCitizen.in
To read the full article, please click here