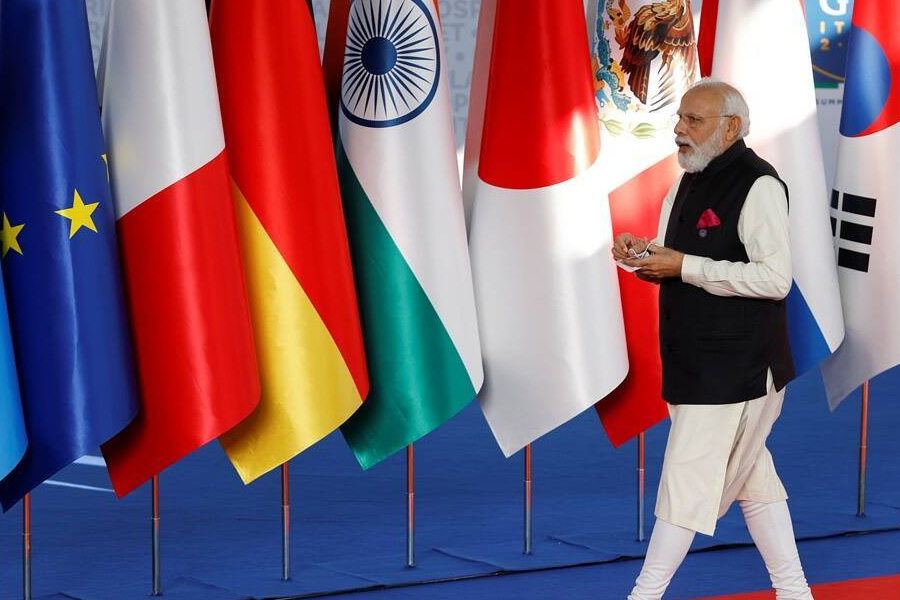 Environmental sustainability and global peace are linked which needs to be acknowledged.
Author
Maharaj K Pandit, Professor & Dean, Jindal School of Environment & Sustainability, O.P. Jindal Global University, Sonipat, Haryana, India.
Summary
India's philosophy of "Vasudhaiva Kutumbakam" is in sync with the overarching theme of its current G20 presidency – 'One Earth, One Family, One Future'. Not only does it offer a laudable extension of the philosophical paradigm, but it also declares India's well-defined intent for a peaceful sustainable world. While the G20 secretariat has identified various sub-themes for the year-round deliberations, here the focus is on four areas under the climate challenges that India may offer leadership in at the G20 forum.
First, the climate challenge in terms of global and regional water security is the most critical area that needs urgent consideration of the member nations. Sadly, water has not received enough attention from groups of nations that it deserves. South Asia, in particular, comprises water deficit countries. China and India together constitute 36% of the world population, but their water woes are stark. India's water availability per capita declined drastically from 5,800 cubic meters/year in 1950 to 1300 cubic meters/year at current levels. Likewise, China's water availability per capita fell from 5,100 cubic meters/year in 1950 to 1,900 cubic meters/year at current levels. The ongoing warming will push water demand further and higher to alleviate negative impacts on agriculture and for domestic consumption in these populous nations. The two neighbours are perilously close to being water-scarce nations (1,000 cubic metres/year) from being water-stressed ones at present (1,700 cubic metres/year). G20 must focus on water security as its top priority because of the ominous signs that water availability change data (1960-2018) presents in all the constituent nations barring Russia.
Published in: Hindustan Times
To read the full article, please click here.