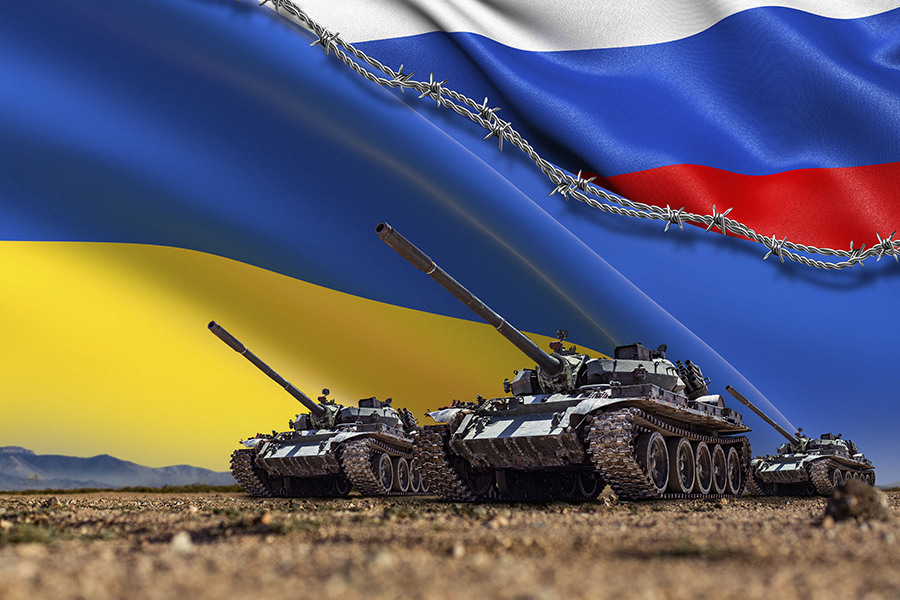 The shock and awe and escalation matrix used by Russia could well be a template if China were to consider a military solution in Taiwan, says the author.
Author
Avinash Godbole, Associate Professor and Assistant Dean, Jindal School of Liberal Arts and Humanities, O.P. Jindal Global University, Sonipat, Haryana, India.
Summary
Like India, and on expected lines, China also abstained on the U.S.-sponsored United Nations Security Council (UNSC) Resolution condemning Russia for the invasion of Ukraine. However, China's reasons for abstaining from voting at the UNSC as well as its gains and expectations from the invasion are unique to its own situation. In 2014 too, China decided to abstain when the last vote against Russian aggression in Crimea came up for vote in the UNSC as did the legitimacy of the Crimean referendum. However, there are far bigger consequences this time since the full-scale invasion and Ukrainian resistance are leading to more uncertain outcomes. That is why it is important to look at China's current strategic calculations.
The status question
The first is the question of China's status as a responsible power. This is important for China because this year, the Communist Party of China is slated to hold the 20th National Party Congress. External stability, an enabling external environment and a positive perception and recognition of China's role in the world would help the party at home too.
This is playing out at two levels. One important question that is being asked is whether China knew of Russia's plans to invade Ukraine and whether it did enough to discourage it.
Many observers have noted that Russian President Vladimir Putin may have informed Chinese President Xi Jinping of his intentions when he visited Beijing for the opening of the Winter Olympics.
Mr. Xi may have suggested that Mr. Putin wait for the Winter Olympics to conclude before recognising Donetsk and Luhansk and sending "defensive forces" there followed by the outright invasion. Chinese officials have denied such talks as being baseless. If Mr. Putin had informed Mr. Xi of the impending actions, China would have expected Russian action to be limited to the Donbas region, which includes Donetsk and Luhansk.
Published in: The Hindu
To read the full article, please click here.