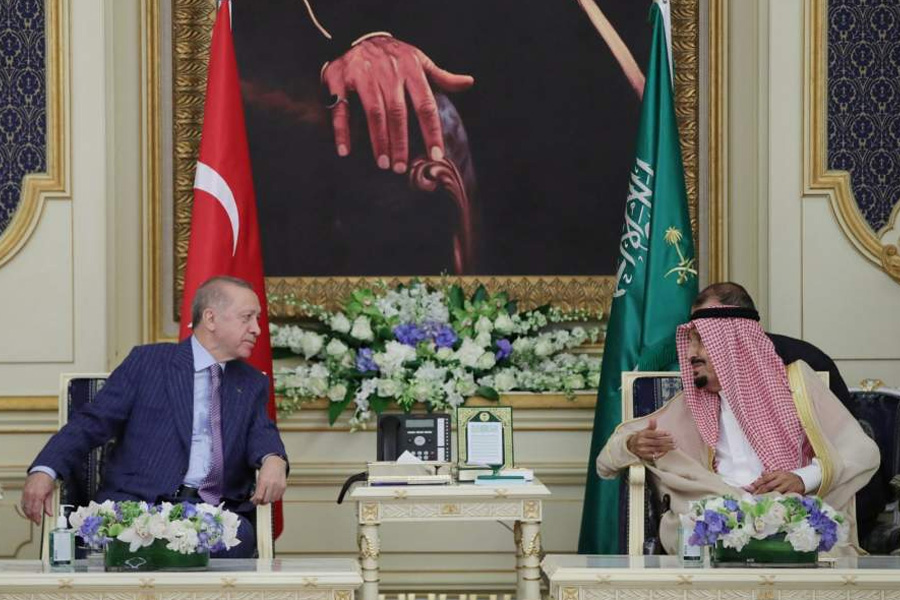 Qatar has emerged as an important strategic player as a result of the role it has played in negotiations between US and Taliban, and even after the Taliban takeover it assisted in evacuations from Afghanistan, says the author.
Author
Tridivesh Singh Maini, Assistant Professor, Jindal School of International Affairs, O.P. Jindal Global University, Sonipat, Haryana, India.
Summary
Ties between Saudi Arabia and Pakistan had soured after former Pakistan PM Imran Khan hinted at the formation of a parallel bloc to the Organisation of Islamic Cooperation (OIC) –chaired by Saudi Arabia — with Turkey, Malaysia and Iran (Pakistan was unhappy with the OIC for not speaking up on the revocation of Article 370 by India in Jammu and Kashmir).
One indicator of this was that after a meeting with Turkish PM Recep Tayyip Erdogan and Former Malaysian PM Mahathir Mohammad on the sidelines of the 2019 U.N. General Assembly in New York, Imran Khan had proposed to jointly set up a channel to counter Islamophobia.
Khan was to attend the Kuala Lumpur Islamic Summit in 2019, hosted by Former Malaysian Prime Minister Mahathir Mohammad, but he backed out at the last moment due to Saudi pressure (the Kuala Lumpur Summit was attended by Former Iranian President, Hassan Rouhani, Turkish PM, Erdogan and the Qatari Emir). The Malaysian PM categorically denied that the Summit attempted to replace the OIC.
In August 2020, Pakistan-Saudi ties deteriorated further after Former Foreign Minister, Shah Mehmood Qureshi in a media interview said that if the OIC did not convene a meeting of its Foreign Ministers to discuss the removal of Article 370 in Jammu and Kashmir, Islamabad would look at alternative options. Said Qureshi:
"I am once again respectfully telling OIC that a meeting of the Council of Foreign Ministers is our expectation. If you cannot convene it, then I'll be compelled to ask Prime Minister Imran Khan to call a meeting of the Islamic countries that are ready to stand with us on the issue of Kashmir and support the oppressed Kashmiris."
Published in: The Geopolitics
To read the full article, please click here.