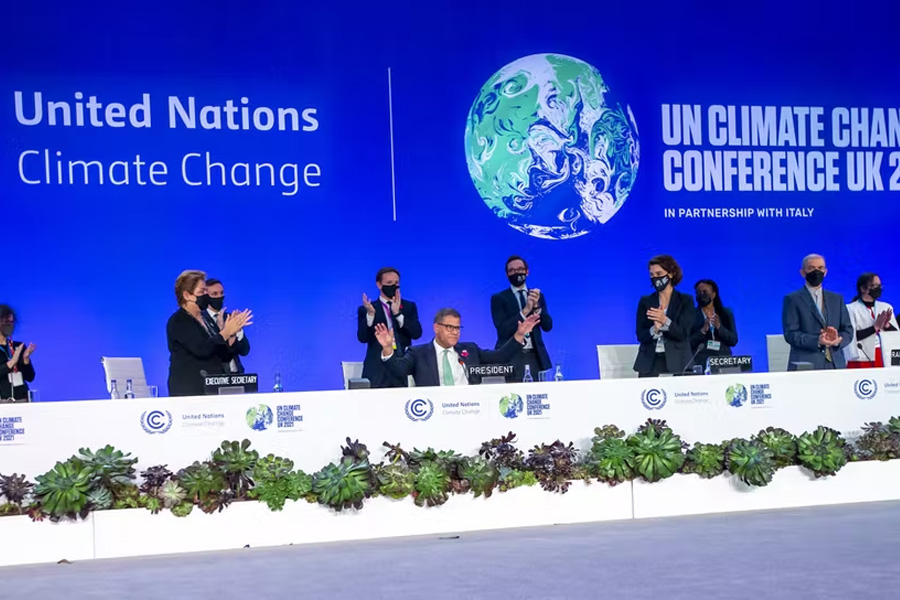 The future of Indonesia lies at the spirit of one question, development or environment?
Authors
Harsh Mahaseth, Assistant Professor at Jindal Global Law School, and a Senior Research Analyst at the Nehginpao Kipgen Center for Southeast Asian Studies, Jindal School of International Affairs, O.P. Jindal Global University, Sonipat, Haryana, India.
Samyuktha Karthikeyan, Student at Jindal Global Law School,O.P. Jindal Global University, Sonipat, Haryana, India.
Summary
COP 26 was the 2021 UN conference on climate change, the world's biggest summit to tackle the world's biggest problem. The 26th summit took place from October 31 to November 12 2021, Glasgow, with the United Kingdom as the President.
Under the Paris Agreement (COP 21), the world leaders promised to work together to limit global warming below 2 degrees and aim for 1.5 degrees.
They committed to frame Nationally Determined Contributions (NDCs) for doing the same and pledged that every 5 years they would come back with an updated plan to tackle the situation at hand.
It was at COP 26 that the countries were to work on this upgradation. While many issues were addressed during the conference, one country that remained spotlight was Indonesia.
Published in: Centre for Environmental Legal Studies, RGNUL
To read the full article, please click here.