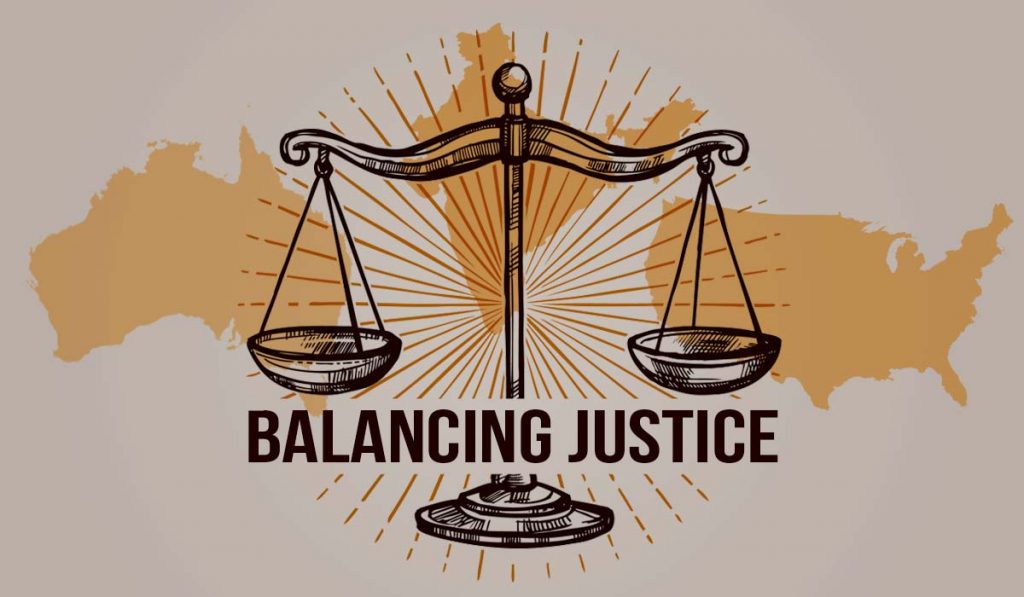 This comparative study finds that while every state attempts to achieve some minimal level of justice in the allocation of goods and resources, the priority attached to this function, and the reasons given for exercising it, are often very different.
Authors
Krithika Ashok, Assistant Professor of Law, Jindal Global Law School, O.P. Jindal Global University, Sonipat, Haryana, India; JSD Candidate, University of Chicago Law School.
Paul T. Babie, Professor, Adelaide Law School, The University of Adelaide, Australia.
John V. Orth, UNC School of Law, The University of North Carolina at Chapel Hill, USA.
Summary
This Article explores the relationship between justice needs and private property in the constitutional takings provisions of the Indian, Australian, and American constitutions. Building upon established scholarship, it develops a theoretical framework within which to consider the way in which a state balances the requirement to provide minimal levels of justice for its citizens through the re-distribution of goods and resources with the need to protect the private property of individuals.
We summarize this framework in what we refer to as the "Justice Needs-Protection of Private Property Continuum." Using the framework developed, the Article provides an outline of the takings provisions found in the Indian, Australian, and American constitutions.
Part I examines Article 300A of the Constitution of India, which contains the scope of the power of compulsory acquisition exercised by the Indian state. Part II assesses Section 51(xxxi) of the Australian Constitution which, unlike its American and Indian counterparts, operates as both a grant of power to the federal government, as well as a limitation imposed upon that power, which may, it seems, operate so as to provide some minimal protection for individual private property interests.
Part III considers the Takings Clause of the Fifth Amendment to the United States Constitution which, as interpreted by the Supreme Court, provides perhaps the most robust means among the three jurisdictions considered for protecting the individual private property interests as against state takings. The Conclusion offers comparative reflections on the nature of the takings provision found in each jurisdiction.
Published in: Fordham International Law Journal
To read the full article, please click here.