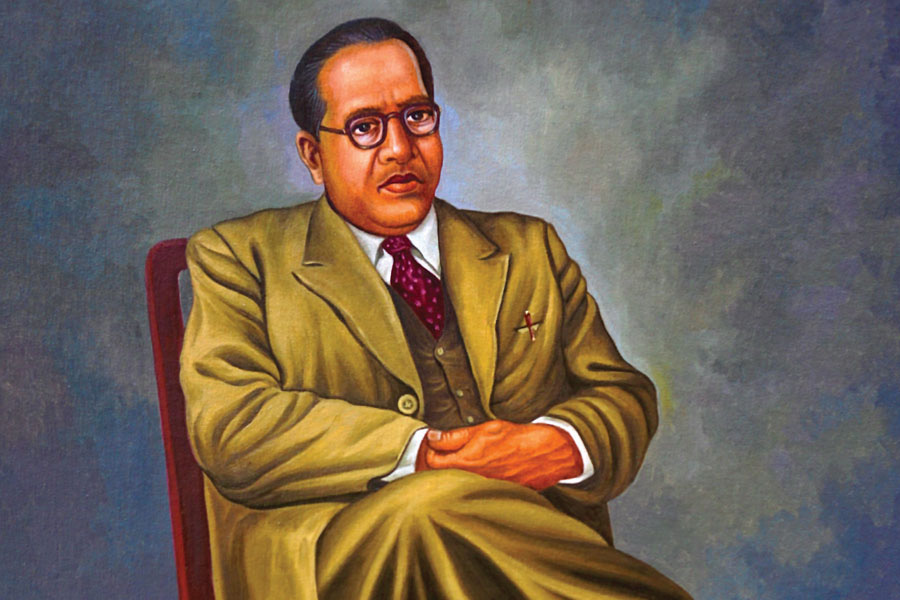 As a policy-maker, Ambedkar's greatest contribution, apart from the Constitution, was the Hindu Code Bill.
Author
Sameena Dalwai, Professor, Jindal Global Law School, O.P. Jindal Global University, Sonipat, Haryana, India.
Summary
"Why is Ambedkar not like Phule who educated his wife and together with her started schools for girls?" we are asked. In mainstream parlance, Ambedkar is often presented as a stern, preaching man who expected sacrifices from his wife and contributed little to the women's cause.
In Madness of Manu, feminist sociologist Sharmila Rege argues that mainstream feminism falls short in understanding the difference between the lives of Phule and Ambedkar as members of OBC and Dalit communities. Phule belonged to the Mali (gardener) caste and Ambedkar was a Mahar. The entitlements, access to resources and spaces, poverty and humiliation are distinct for those who are destined to live outside of village boundaries and treated as beasts of burden. So, when we say that Ambedkar did not envisage a public life for his wife, we have to understand their household and its role in the anti-caste struggle.
When Ambedkar went away to Columbia, he was already dedicated to the cause of eradicating untouchability. In his absence, his wife ran the household. She took wage jobs and faced starvation at times. What she performed was not merely a wifely duty, but it was her contribution to her community and a partnership in social change.
Ramabai Ambedkar is referred to as "Ramai". Rama plus "aai" (mother in Marathi) with Ambedkar as Baba — father. She is the representative of the tough mother that working-class families know. When she got angry, she reprimanded everyone, including her celebrity husband. When he returned to Bombay, Ambedkar started teaching at Elphinstone College. Once Ramabai was mad at him for buying too many books. "Can you eat books?" she asked. He left and returned with fish, fruit, and vegetables. A big family meal ensued and everyone laughed at the whole episode.
Published in: The Indian Express
To read the full article, please click here.