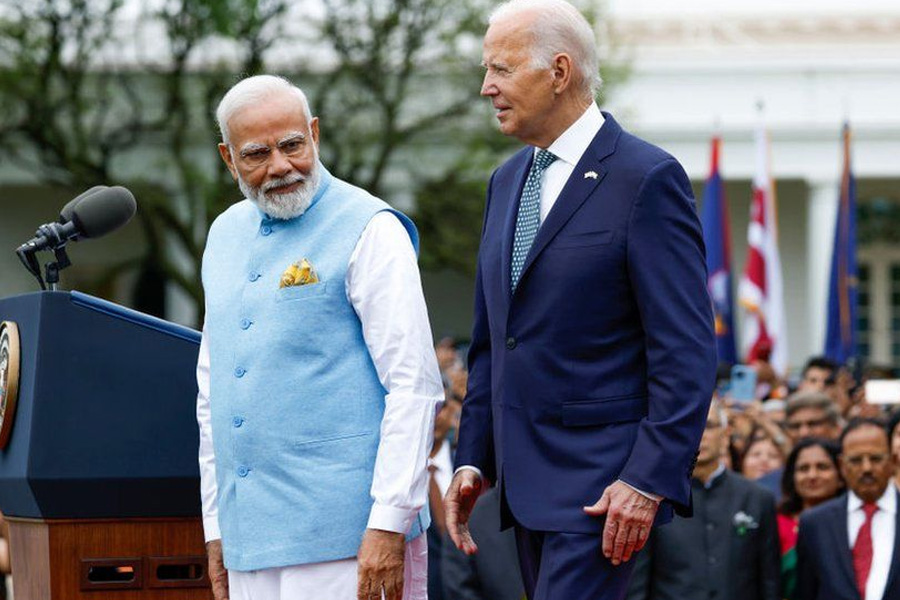 The US is betting on long-term stability under PM Modi, as well as less regulatory burdens and a freer investment climate.
Author
Sreeram Chaulia, Professor and Dean, Jindal School of International Affairs (JSIA), O.P. Jindal Global University, Sonipat, Haryana, India.
Summary
Prime Minister Narendra Modi's first-ever State visit to the US is a big honour. It is a recognition of our rising stature in the world. This will be the second time PM Modi will address the US Congress.
Getting the legislators into our good books is going to be critical. He has impressed them before and he's going to do it on a larger scale this time.
These are policymakers, they understand strategy and the big picture. They are not looking at exaggerated depictions of India. There is nobody better than PM Modi as a messenger to assure them that India is on the right path and that they should be backing it.
The US-India ties are getting deeper, more strategic, and more impactful to shape the world order. US presidents have been saying for generations now that US-India is the defining relationship of the 21st century. This is going to be a milestone visit because it will set the tone for this relationship's next level.
India's rise has compelled the US to take PM Modi more seriously. There was a time when India was still seen as a swing state which might go this way or that. Since PM Modi has come to power, the economic growth, the military modernisation, the infrastructure, the confident diplomacy, all this has made them sit up and take notice. They can't afford to ignore or sideline him or India as a whole.
Be it the US Congress or the White House, and even the general public, they are very anxious about China and other authoritarian countries taking over and destroying democracy worldwide. So to them, it looks like India is the last bastion, especially in the Indo-Pacific region, that is standing tall under PM Modi's leadership. They feel like they have to invest in this or else democracies worldwide will be wiped out and dictators will rule the world.
Published in: News9 Live
To read the full article, please click here.