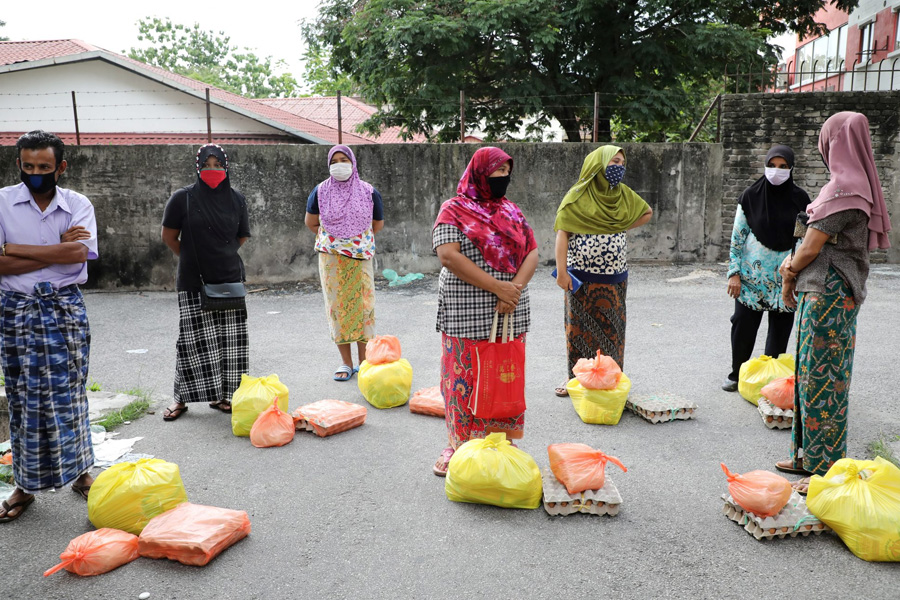 The Malaysian Government should consider granting refugees basic rights and not penalising them under the Immigration Act.
Author
Harsh Mahaseth, Assistant Professor at Jindal Global Law School, and a Senior Research Analyst at the Nehginpao Kipgen Center for Southeast Asian Studies, Jindal School of International Affairs, O.P. Jindal Global University, Sonipat, Haryana, India.
Summary
Denied citizenship in Myanmar, the Rohingya refugees fled to various counties including Malaysia. However, the Rohingyas in Malaysia have been challenged by the Malaysian legal system and also the fact that Malaysia is not a signatory to the 1951 Convention Relating to the Status of Refugees and its 1967 Protocol. So far, Malaysia does not have any formal legislative or regulatory mechanism to protect asylum-seekers and refugees.
Due to this, the refugees in Malaysia are labelled as "illegal immigrants" which puts them at risk of refoulement. The Rohingyas in Malaysia have been subjected to harassment, extortion, imprisonment, and even deportation. One such instance was of forty Rohingya men who were imprisoned during the pandemic for entering Malaysia without a valid permit.
There are certain inconsistencies in the Malaysian legal system in meeting the standards set in international law for the treatment of refugees. Malaysia's Federal Constitution, which provides the main provisions relating to non-discrimination and equality is inadequate as a non-citizen's right to equality is protected but not their right to non-discrimination.
A differentiation between rights available to citizens and non-citizens that are inherent within the Constitution negatively impacts the rights of non-citizens. Malaysia's lack of proper domestic legislation for the protection of refugees is another inconsistency within the legal system of the country.
Malaysia's immigration law deals with the treatment of refugees. This law does not have principles of international law embedded within it. An example of the same is the principle of non-refoulement.
This principle guarantees that no one should be returned to a nation where they might face torture, cruel, inhuman or degrading treatment or punishment and other irreparable harm. Within domestic law protecting refugees could enhance the domestic laws to a substantial level.
Published in: Modern Diplomacy
To read the full article, please click here.