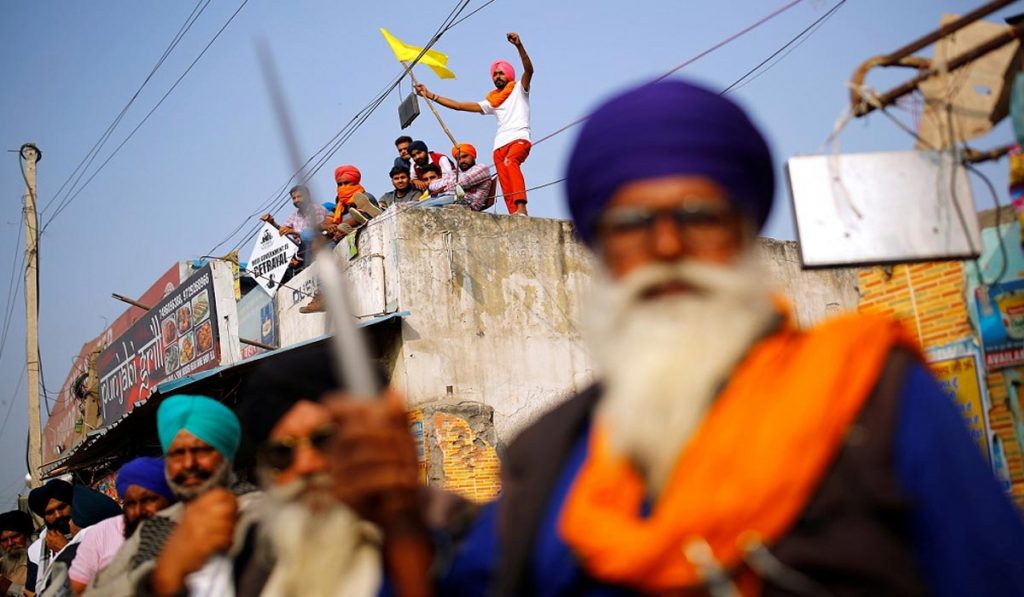 Prime Minister Narendra Modi's decision to withdraw the three controversial farm laws — and acknowledgment of an error — reflects the success of Satyagraha politics in India, says the author.
Author
Deepanshu Mohan, Associate Professor and Director at the Centre for New Economics Studies, Jindal School of Liberal Arts and Humanities, O.P. Jindal Global University, Sonipat, Haryana, India.
Summary
The three controversial farm laws that were at the heart of one of the longest farmer-led protest movements since Independence will be withdrawn, Prime Minister Narendra Modi announced on Friday morning.
For those wondering the timing of this announcement, it would be a mistake to see it as a generous large-hearted gesture made by Modi on the auspicious occasion of Guru Purab, a time when Guru Nanak's birthday is celebrated in agriculture-intense Punjab and by Sikhs across the world.
The move needs to be understood in the larger political-economy context of the Modi government's deeply-eroded trust-compact with Indian farmers, and the socio-political implications of it for the Bharatiya Janata party before two crucial elections: Punjab and Uttar Pradesh.
Over the past year, the government has done everything possible to defame, disrupt, and discredit the protestors. Mainstream media amplified the government's rhetoric, while so-called experts and economists spilled rivers of ink to praise the laws and the economic benefits they would supposedly bring.
The government even tried to stop food being delivered at farmer-organized langars or community kitchens by deporting some of those people of Indian origin who were financing these initiatives.
Published in: Dhaka Tribune
To read the full article, please click here