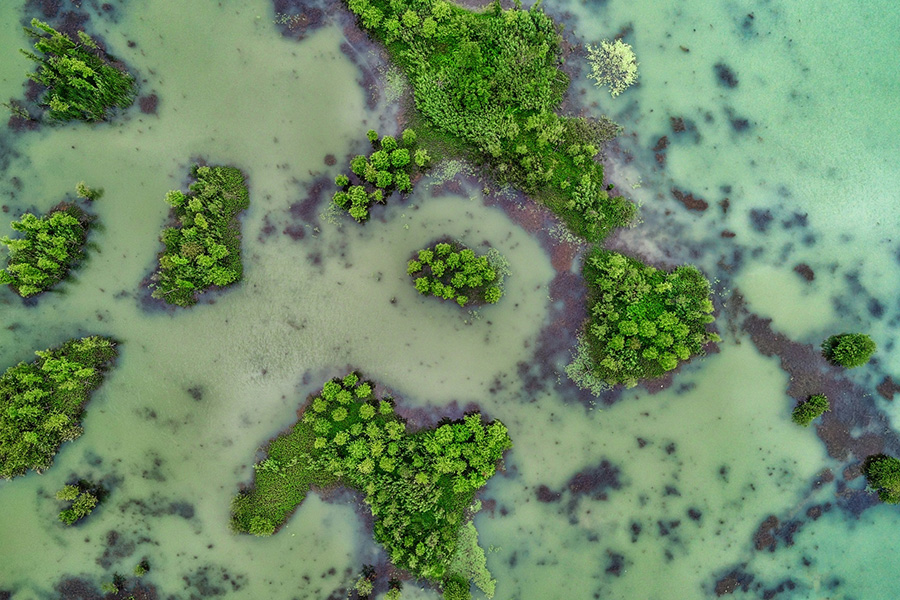 Nature-based solutions for climate change mitigation helps to sequester (store) carbon in three forms – blue carbon (carbon stored in ocean and coastal ecosystems), green carbon (carbon stored in plants and soils) and teal carbon (carbon stored in freshwater wetlands).
Authors
Kumar Manish, Assistant Professor, Jindal School of Environment & Sustainability, O.P. Jindal Global University, Sonipat, Haryana, India.
Maharaj K Pandit, Professor & Dean, Jindal School of Environment & Sustainability, O.P. Jindal Global University, Sonipat, Haryana, India.
Summary
Most nations in global south are experiencing higher rates of climate warming exposing vast swathes of human population to the attendant risks and hazards. Of particular concern from the climate crisis perspective are the Asia-Pacific and the African regions. Two of the leading world economies located in Asia, China and India, together constitute one-third of global human population. Both nations contribute slightly more than one-third (~34%) of world's greenhouse gas (GhG) emissions, though India merely adds less than one-fourth (~6%) of China's share (27%).
The Global Climate Risk Index 2021 by Germanwatch has classified most of the Asia-Pacific region countries in the top 50 list. India ranks 7th in terms of impacts due to climate related hazards and risks and is one of the top five nations having experienced the most intense heat during the past five years. Human fatalities in India caused by heatwaves have increased five-fold from merely 380 to about 1,600 between 2001-2015.
Likewise, the Weather-Climate-Catastrophe-Insight Report 2023 has listed top 10 costliest floods between 1900 and 2022 of which 6 occurred in China amounting to economic losses to the tune of $259 billion with four costliest floods striking between 2010 and 2021 resulting in $162 billion economic losses. Given these staggering human and economic losses, the climate crisis-related impacts must be humanity's existential mission.
Published in: Hindustan Times
To read the full article, please click here.