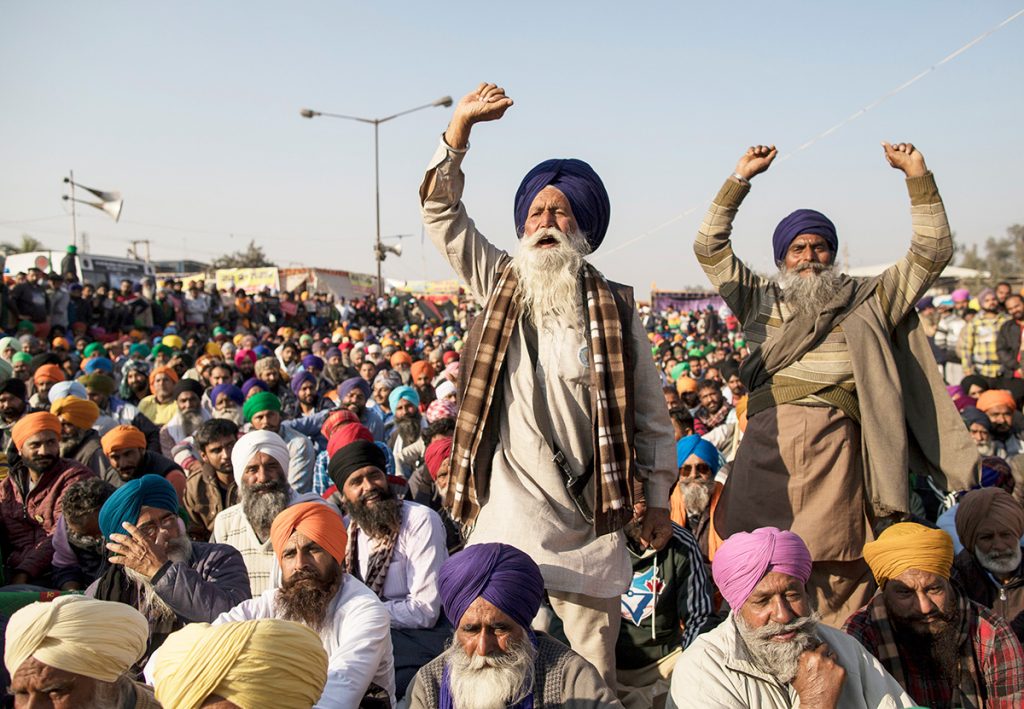 Authors
Biswanath Gupta, Associate Professor, Jindal Global Law School, O.P. Jindal Global University, Sonipat, Haryana, India
Abhinav Mehrotra, Lecturer, Jindal Global Law School, O.P. Jindal Global University, Sonipat, Haryana, India
Summary
The opposition parties in India have joined the farmers' protest which has been going on since last year to pressurize the government in repealing three contentious farm laws. The three legislations are the Farmers' Produce Trade and Commerce (Promotion and Facilitation) Act, 2020, Farmers Agreement of Price Assurance (Empowerment and Protection), and the Essential Commodities (Amendment) Act, 2020.
These laws have paved the way for a free market system for the farmers but they are skeptical that the acts may reduce the maximum retail price of the crops that are now guaranteed by notified markets. Further, these laws allow the big corporations to buy their products and ultimately they may become landless. Although the government and farmers have had several rounds of talks, these have not yielded any fruitful results.
On similar lines, another protest took place in India last year related to the Citizenship Amendment Act 2019. The Act promises citizenship to non-Muslim people, mainly Jains, Hindus, Sikhs, Buddhists if they are forced to return to India from neighboring nations Pakistan, Bangladesh and Afghanistan following religious persecution. The law had caused widespread discontent among people across India, especially the Muslim population and triggered mass protests that accused the union government of violating Article 14 of the Constitution regarding ensuring equality before the law and equal protection of the law.
Henceforth, a very important question arises on whether there should exist a Right to Protest To Be Heard. In simple words, protest can be broadly defined as "non-routinized ways of affecting political, social, and cultural processes".
However, in practice, the human right to protest is well established under international human rights law through the right to hold political rallies; freedom of assembly; freedom of expression; right to life, and freedom from torture. But this does not entail a Right to Protest To Be Heard. The right implies that it is the responsibility of the state to not only allow protests but also respond to claims or recommendations made in the course of the protests.
Published in: South Asia Monitor
To read the full article, please click here