What is going on in the labour market?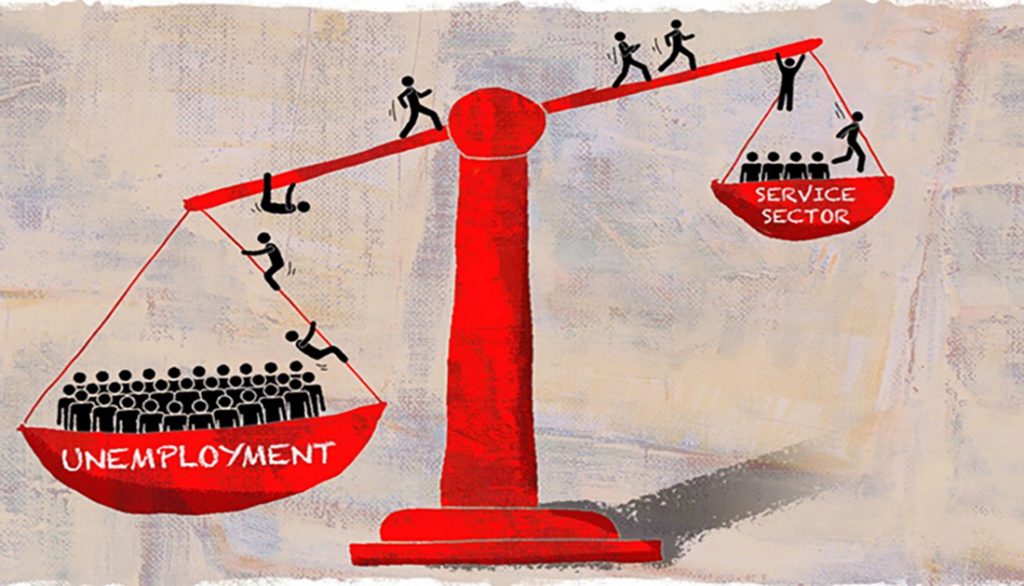 The Periodic Labour Force Survey for 2019-20 has thrown up some unusual and contradictory patterns in employment and unemployment. However, the trends in the labour market over three years of the PLFS from 2017-18 onwards are clear and cause for worry.
Authors
Ishan Anand, Assistant Professor, Jindal Global Law School, O.P. Jindal Global University, Sonipat, Haryana, India
Anjana Thampi, Assistant Professor, Jindal Global Law School, O.P. Jindal Global University, Sonipat, Haryana, India
Summary
The pandemic has had a disastrous impact on lives and livelihoods. The national lockdown of March–May 2020 will be remembered for its devastating neglect of migrant workers and the unprecedented, and yet avoidable, humanitarian crisis. Several non-government surveys reported heightened distress in different parts of the country due to a loss of wages and employment, and an inadequate availability of food and other essentials during and after the lockdown.
The devastation caused by the pandemic follows the retrogression in economic growth in the late 2010s that has been attributed to domestic factors and policy induced shocks (Nagaraj, 2020). The impact of demonetisation in 2016 and the poor implementation of the Goods and Services Tax in 2017 added to the woes flowing from rising non-performing assets with banks and a fall in investment and exports.
The three annual Periodic Labour Force Surveys (PLFS) conducted so far track the changes in the labour market during the economic slowdown leading up to the pandemic and the subsequent lockdown. So with the release of the third annual PLFS, covering the period July 2019 to June 2020,1 we now have information from three rounds for an analysis of the labour market dynamics for July 2017–June 2020.
Estimates from the PLFS 2019–20 raise two related questions: What were the drivers of the sharp rise in the labour force participation rate that year? And, at a time when the economy was shrinking, in which sectors was new employment generated?
Published in: The India Forum
To read the full article, please click here