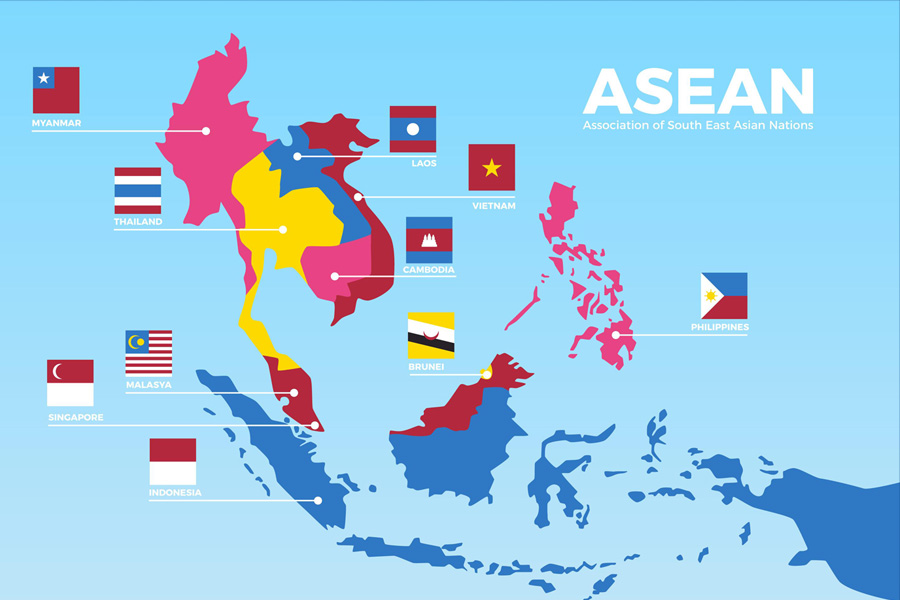 The exercise of consensus and cooperation that takes place within the ASEAN Way is of the lowest denominator and most disagreements remain unstated, say the authors.
Authors
Harsh Mahaseth, Assistant Professor at Jindal Global Law School, and a Senior Research Analyst at the Nehginpao Kipgen Center for Southeast Asian Studies, Jindal School of International Affairs, O.P. Jindal Global University, Sonipat, Haryana, India.
Aadya Narain, Research Assistant, Nehginpao Kipgen Center for Southeast Asian Studies, and a law student at Jindal Global Law School, O.P. Jindal Global University, Sonipat, Haryana, India.
Summary
The Association of Southeast Asian Nations (ASEAN) has a unique method of diplomacy known as the ASEAN Way, based on four principles: non-interference, quiet diplomacy, non-use of force, and decision making through consensus. The principle of non-interference, considered the most important, necessitates that member countries do not interfere with internal issues.
Introduced by Director Termsak, this policy was intended to emphasise that ASEAN is based on voluntary membership, it's a non-political organisation, and every country is required to preserve its identity and national government. This is concurrent with quiet diplomacy, intended for bilateral tensions. It ensures that members avoid embarrassment by allowing ASEAN leaders to communicate without bringing the discussions into the public view.
Many scholars argue that the regional grouping successfully tackled various intra-regional impediments to Southeast Asia's political stability and regional security. The ASEAN Way is considered reflective of the broader principle of "Asian solutions to Asian problems", which aims to avoid Western influence in intra-Asian conflicts.
The Use Of The ASEAN Way: Historical Circumstances
Following the military junta's coup and subsequent takeover in Burma, 1988, ASEAN adopted constructive engagement and an open-door policy, as opposed to the United States' public isolation tactic. The approach had positive long-term consequences, introducing gradual changes in Burma's leadership towards human rights and democracy.
However, the critique posited by western countries and human rights organisations pointed out that ASEAN had granted legitimacy to the military government, with scholars noting that by 1966 the human rights situation was abysmal, the year being judged to be the worst for state abuse.
Published in: Modern Diplomacy
To read the full article, please click here.