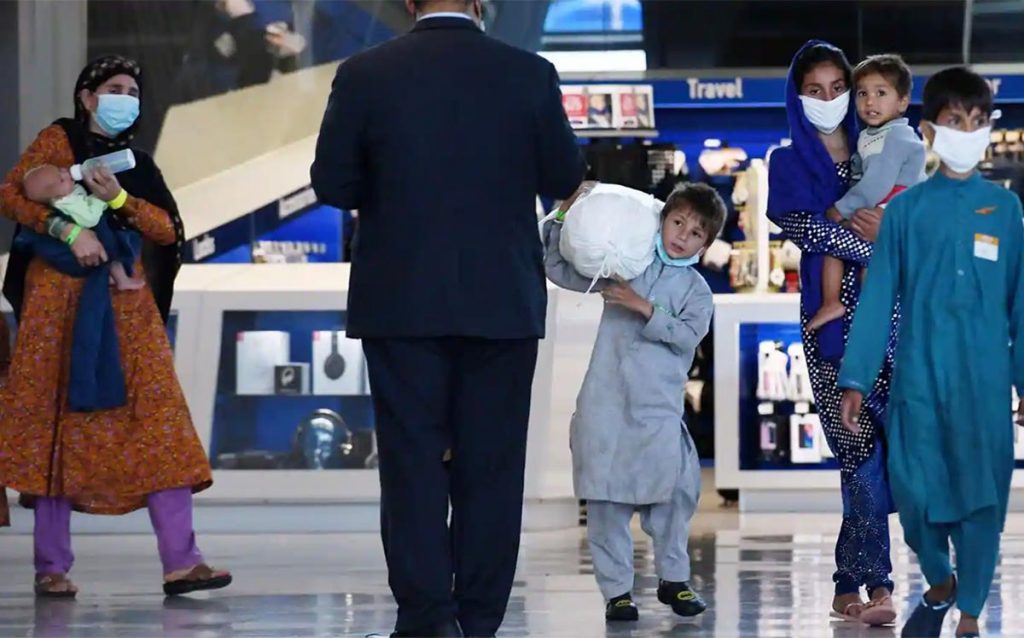 Let's remember they're entitled to equitable healthcare access under the Refugee Convention
Authors:
Meenuka Mathew, TRIP Fellow & Academic Tutor, Jindal School of Government and Public Policy​, O. P. Jindal Global University, Sonipat, Haryana, India.
Summary:
When socially included, migrants, refugees and displaced people, in general, contribute actively to our societies. It was Turkish migrants in Germany, for example, who founded BioNTech, which co-developed a breakthrough covid vaccine with Pfizer. Just as we can't overlook the contributions of such folks, we must not fail to recognize their vulnerability because of the often-precarious conditions they live in.
"We are human, but we do not have any rights," said an Afghan refugee in New Delhi, speaking of her community's vulnerability to covid while awaiting a vaccine shot. As the pandemic accelerated, such communities grew particularly vulnerable to loss of livelihood, reduced aid and stagnation in documentation processes.
Adding to the world's estimated 82.4 million forcibly-displaced people, recent conflicts in Afghanistan, Yemen, Ethiopia, South Sudan, Palestine, Syria, Iraq and Congo displaced 11.2 million more during the pandemic. Displaced persons now account for a significant proportion of the world population and at least 70% of them live with economic, social and legal vulnerabilities. Refugee children are often unimmunized.
Pre-existing medical conditions and poor access to healthcare could raise their risk of severe covid to twice that of the better-placed. Combined with circumstantial difficulties in adherence to social-distancing, hand-washing and mask protocols, lack of access to testing and quarantine facilities has meant frequent covid outbreaks in refugee camps across the world. They need vaccines, but have the least access to them.
Globally, 70% of 104 vaccination plans reviewed by the World Health Organization (WHO) in 2021 excluded migrants, including refugees and asylum seekers. Most plans omitted the 11.8 million counted as internally displaced people. Unfortunately, all this has not alarmed global leaders who can influence policies. Countries continue to close borders and adopt harsh policies to keep out asylum seekers in pandemic times.
As healthcare demand increased, countries like Denmark adopted policies that would reduce asylum applications from 21,000 to 1,500 in 2021. Some nations have sought to isolate refugees in detention centres or on islands with very poor basic facilities. While the 1951 Refugee Convention states that refugees should have access to similar healthcare as host populations, policies and international treaties have paid little attention to this in recent times.
Published in: Mint
To read the full article, please click here