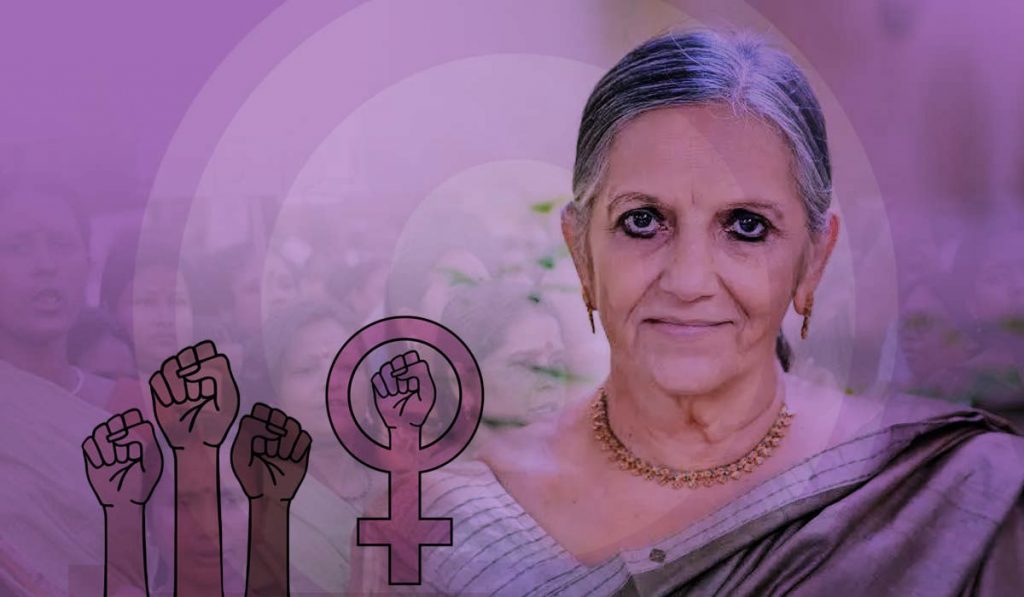 Before making a demand for criminalising marital rape, we need to understand the complexity of the problem, says activist, advocate, and scholar Flavia Agnes in this interview.
Author
Oishik Sircar, Professor, Jindal Global Law School, O.P. Jindal Global University, Sonipat, Haryana, India.
Summary
The history of the women's movement's relationship to law in India cannot be written without acknowledging the pioneering work of activist, advocate, and scholar Flavia Agnes. Her own life's journey, engagement with the movement, involvement in women's rights litigation, feminist jurisprudential scholarship, and outreach work through Majlis (the organisation she co-founded) offer key insights into the kind of movement-based legal pedagogy, awareness, and training that the women's movement has fostered in India.
Flavia's activism and scholarship over the last three decades have opened up sophisticated critiques of rape law and family law reform in India that have become foundational to the field of what can be called Indian feminist jurisprudence.
This interview offers insights into the autobiographical, the feminist, and the scholarly convergences in Flavia's thinking and writing. She speaks with candour and conviction and introduces ways of thinking about feminist lawyering, violence against women, and the politics of law reform in India that are historically and theoretically grounded in an ethics of self-reflexivity and quotidian wisdom that the insulated nature of clinical legal education in India has much to learn from.
Published in: Jindal Global Law Review
To read the full interview, please click here.