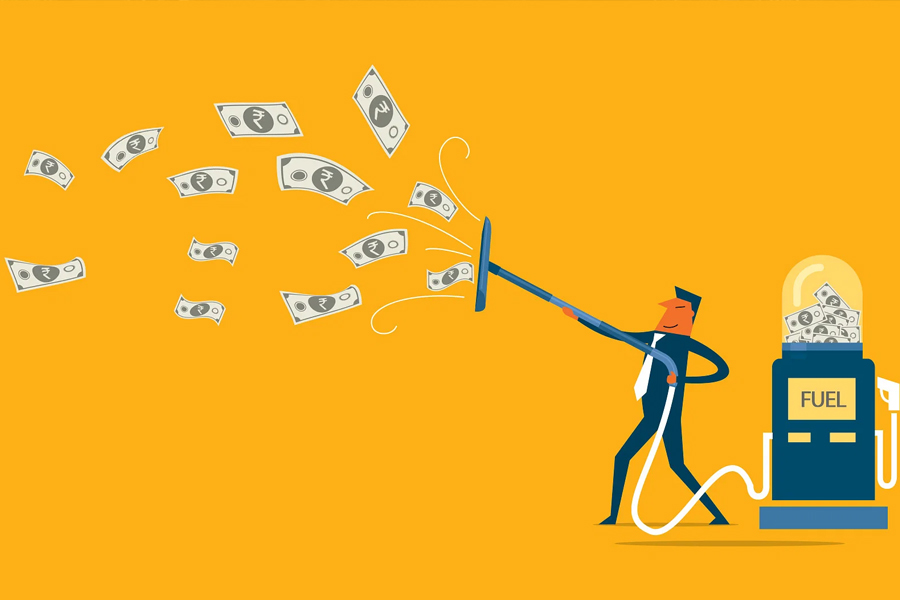 There is a high probability of seeing a prolonged effect of the rise in fuel price, triggering an even higher inflationary spell for both consumers and producers, says the author.
Author
Deepanshu Mohan, Associate Professor of Economics and Director, Centre for New Economics Studies (CNES), Jindal School of Liberal Arts and Humanities, O.P. Jindal Global University, Sonipat, Haryana, India.
Summary
Fuel prices were increased for the eighth time in the last nine days. Petrol costs around Rs 101.01/litre in Delhi, Rs 115.88/litre in Mumbai, Rs. 106.69/litre in Chennai, and Rs. 110.52/litre in Kolkata. Diesel is priced the highest in Mumbai at Rs. 100.10/litre for now, with other cities increasing prices, too.
It has been known for some time now that prices of petrol and diesel vary across Indian states due to differential taxing, based on the rates of value-added tax (VAT) imposed by states combined with the higher central excise duty calculated on the retail price of fuel, which is levied by the Central government.
So, what's driving a sustained increase in crude oil prices across the globe along with the fuel price in India?
There are multiple reasons, both external and internal.
How the Ukraine-Russia War Triggered Panic-Buying
The current price hike has been catalysed by the rapidly escalating global economic tensions from the military aggression seen between Russia-Ukraine, adversely impacting global oil supplies (including exports-imports from Russia), while also affecting shipping routes.
Adding to this is the direct and indirect impact of sanctions on Russia, which is inhibiting its ability to complete its oil export contracts. See the figure below to understand the volatility seen in crude oil prices over the last few months.
Crude futures traded higher than $106 per barrel this Tuesday after a 7% decline in the previous session as investors were monitoring the situation in Ukraine and assessing the impact of COVID-19 curbs in China on global demand ahead of the OPEC+ meeting next Thursday.
In the context of the Russia-Ukraine conflict, crude oil prices were expected to rise across the world even before the attack happened on Ukraine. This was because the world feared that the war would lead the West to ban Russian oil (which subsequently happened in phases).
Published in: The Quint
To read the full article, please click here.